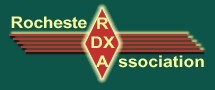 (est. 1947)
Welcome to the Rochester DX
The March RDXA Meeting has been cancelled.
Due to having the EOC fully occupied during the current Viral crisis, there will be no meeting this month. Chris and team are looking into finding a venue for the next few next months. If you have any ideas, please let Chris or any board member know.
NYQP Update: The results for the NYQP have been posted to the NYQP website. Take a look at www.nyqp.org
Newsletter update: The Winter newsletter is available and posted here.
News You Can Use:
Here is a link to a video Mark, AE2EA sent in of our very own Andy, K0SM, discussing his handmade Hartley transmitters just before the 2019 AWA Bruce Kelley 1929 QSO Party started. You can find the video here on our Pictures and Videos page.
Dayton Hamvention cancelled
Given that the Hamvention has been cancelled this year, there is plans underway to replace it with a QSO Party.
You can find details about it here -> https://wwrof.org/hamvention-qso-party
Friday RDXA Get Together
Join the RDXA team at their weekly HAPPY HOUR on Friday at Macgregor's Bar on 1129 Empire BLVD.
Arrive any time to enjoy the
hospitality and conversations. Drinks are
usual low price and service is great. Your
attendance will be worthwhile so try and
make the effort to join the group! (Check
out the Menu if you're hungry.)

Find us on the air –The ROC City Net is most Wednesday nights at 8:00 PM Eastern on 3.826 Mhz.(±)
The Rochester DX Association meets the 3rd Tuesday of every month from September through May except for December, which is the Annual Holiday Banquet. Meetings are open to everyone and all are encouraged to attend. Meeting programs are announced in the official RDXA news letter, on this website, or you can ask any club official.Monroe County EOC 1190 Scottsville Rd. Suite 200 Rochester, NY 14624

RDXA is a proud sponsor of the New York State QSO Party.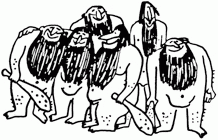 Webmaster: Carey Magee, K2RNY webmaster@rdxa.com