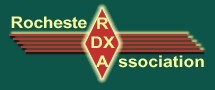 (est. 1947)
Welcome to the Rochester DX
The first meeting of the 2019/2020 year will be September 17th.
Our program for this month's meeting is: Show us your shack.
We've done this several times and have always had outstanding
participation. Summer projects, station improvements, pictures from the past – anything of interest related to the hobby!
Pictures can be brought on a usb stick and any supporting handouts are
welcome as well.
Looking forward to another great year and as always, thanks for
everyone's enthusiasm and continued support.
Newsletter update: The Fall newsletter is just around the corner. 
The Rochester DX Association meets the 3rd Tuesday of every month from September through May except for December, which is the Annual Holiday Banquet. Meetings are open to everyone and all are encouraged to attend. Meeting programs are announced in the official RDXA news letter, on this website, or you can ask any club official.Monroe County EOC 1190 Scottsville Rd. Suite 200 Rochester, NY 14624

Friday RDXA Get Together
Join the RDXA team at their weekly HAPPY HOUR on Friday at Macgregor's Bar on 1129 Empire BLVD.
Arrive any time to enjoy the
hospitality and conversations. Drinks are
usual low price and service is great. Your
attendance will be worthwhile so try and
make the effort to join the group! (Check
out the Menu if you're hungry.)

Find us on the air –The ROC City Net is most Wednesday nights at 8:00 PM Eastern on 3.826 Mhz.(±)
RDXA is a proud sponsor of the New York State QSO Party.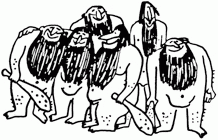 Webmaster: Carey Magee, K2RNY webmaster@rdxa.com