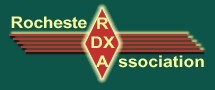 (est. 1947)
Welcome to the Rochester DX Association
---
RDXA October Meeting
November 16th (Tuesday) @ Johnny's Irish Pub
Our program this month is:
Johnny's Irish Pub located at 1382 Culver Rd, Rochester, NY 14609 (just after the corner of Culver and Merchants)
Time will be 7:00pm (NOTE – earlier start time – Zoom opens at 6:45pm)
Plenty of free parking behind or alongside the building.
There is a private meeting room, seating, tables and a flat screen TV to
show "zoom attendees".
---
Newsletter:
The 2021 September newsletter is available and posted here.
---
NYQP Update:
Take a look at www.nyqp.org
---

Find us on the air –The ROC City Net is most Wednesday nights at 8:00 PM Eastern on 3.826 Mhz.(±)
RDXA is a proud sponsor of the New York State QSO Party.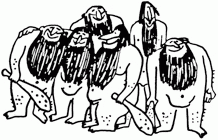 Webmaster: Carey Magee, K2RNY webmaster@rdxa.com