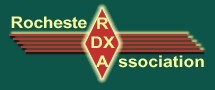 (est. 1947)
Welcome to the Rochester DX Association
---
RDXA October Meeting
October 19th (Tuesday) @ Johnny's Irish Pub
WE WILL BE PROVIDING A SHEET PIZZA THIS MONTH to kick off the "contest
season".
Our program this month is: Show Us Your NYQP Shack.
A little spin on the very popular presentation by the same name – the
thought here is some go portable, some mobile or operate from other
locations than their home shack. Take some pictures, let us know your operating conditions.
The contest will have just concluded a few days before so memories
should be fresh.
Johnny's Irish Pub located at 1382 Culver Rd, Rochester, NY 14609 (just after the corner of Culver and Merchants)
Time will be 7:00pm (NOTE – earlier start time – Zoom opens at 6:45pm)
Plenty of free parking behind or alongside the building.
There is a private meeting room, seating, tables and a flat screen TV to
show "zoom attendees".
---
Newsletter:
The 2021 September newsletter is available and posted here.
---
NYQP Update:
Take a look at www.nyqp.org
---

Find us on the air –The ROC City Net is most Wednesday nights at 8:00 PM Eastern on 3.826 Mhz.(±)
RDXA is a proud sponsor of the New York State QSO Party.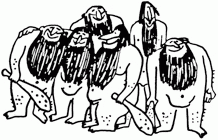 Webmaster: Carey Magee, K2RNY webmaster@rdxa.com