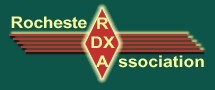 (est. 1947)
Welcome to the Rochester DX Association
---
RDXA January Meeting
Date: Tuesday, January 18th, 2022
Program: Field Day Planning and Discussion
Time: Meeting will begin at 7PM
Location: Johnny's Irish Pub located at 1382 Culver Rd, Rochester, NY 14609 (just after the corner of Culver and Merchants)
Zoom Link:
https://us02web.zoom.us/j/2107734946?pwd=Q1E5WFBhdnFpZHVwMWdmQnFweEhZUT09
Meeting ID: 210 773 4946
Passcode: 1916
---
Newsletter:
The 2021 Winter (December) newsletter is available and posted here.
---
NYQP Update:
Take a look at www.nyqp.org
---

Find us on the air –The ROC City Net is most Wednesday nights at 8:00 PM Eastern on 3.826 Mhz.(±)
RDXA is a proud sponsor of the New York State QSO Party.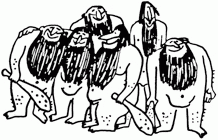 Webmaster: Carey Magee, K2RNY webmaster@rdxa.com