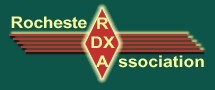 RDXA is celebrating its 70th anniversary as a DX Club in Rochester, NY.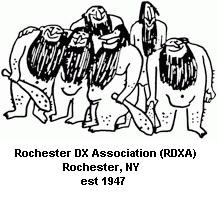 In June of 1947, the "DX Men" started the Rochester DX Association.  This group was an offshoot of a well established, Rochester, NY based amateur radio organization. Their hope was to promote DX and 70 years later, our hope would be the same.
In honor of our founders, The RDXA will be "on the air" with the callsign W2RDX/70 commemoration the 70th anniversary of club.  Members are encouraged to utilize this special event callsign by signing up on our webpage.
Amateur Radio Stations around the world are asked to QSL to AF2K and will receive a special, commemorative card shortly after the end of the celebration (in December, 2017).
Best DX es 73,
Chris Shalvoy, K2CS
President, Rochester DX Association – W2RDX
Operating Events
QSL Card & Route:
Irv Goodman, AF2K
515 Drumm Rd.
Webster, NY  14580-1579
DX QSL's Direct or via ARRL Bureau.
Domestic QSL's DIRECT ONLY.  Please insure you include a S.A.S.E. for your return card.
Please do not use any other QSL card bureaus or services.