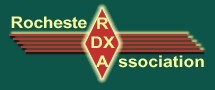 (est. 1947)
Welcome to the Rochester DX Association
---
RDXA Summer Picnic
August 18th (Wednesday)
Dolomite Lodge located at 1628 Jackson Rd, Penfield, NY 14526
This year RDXA will have a traditional picnic around the time that was formerly taken up by "Irv Fest". Please mark your calendars.
The Dolomite lodge has very high ceilings, lots of space, and many windows for fresh air for those who might remain concerned about Covid.
We hope to see everyone there.
Look to the reflector as time gets closer for more details.
---
Newsletter:
The 2021 Summer newsletter is available and posted here.
---
NYQP Update:
Take a look at www.nyqp.org
---

Find us on the air –The ROC City Net is most Wednesday nights at 8:00 PM Eastern on 3.826 Mhz.(±)
RDXA is a proud sponsor of the New York State QSO Party.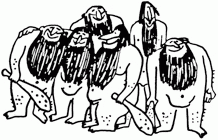 Webmaster: Carey Magee, K2RNY webmaster@rdxa.com