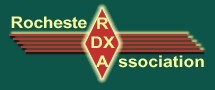 (est. 1947)
Welcome to the Rochester DX Association
---
RDXA and the ARRL Field Day
Every June until 2019, the general meeting is replaced by the ARRL Field Day event. This year, RDXA will be hosting their Field Day Event in Webster Park in 2 years!!
Date: June 25-26, 2022 (Setup is Friday June 24, all day.)
Location: Webster Park. Campgrounds Entrance, 999 Lake Road Webster, NY 14580 (Drive up the road and you will come to the RDXA Field Day location.
Schedule of activities:
Friday (June 24):
Welcome Breakfast at the Nutcracker Restaurant at 7 AM
Saturday (June 25):
Final testing and shakedown
On Air Operations begin at 2PM
Sunday (June 26):
On Air operations end at 2PM
Take Down the site. **PLEASE STAY TO HELP THE TEAM TAKE THE SITE DOWN
Food:
Food is available on Saturday and Sunday. Some is by order other is provided by the club. Check with an RDXA member at the site for more information on this.
---
RDXA Annual 'Irv Fest'.
Date: Wednesday, August 17th. 2022 4:00pm to 9:30 pm
Where: Dolomite Lodge in Penfield. https://www.penfield.org/detail_T12_R133.php
1628 Jackson Rd, Penfield, NY 14526, USA (map)
Details: The KE2WK award and other club awards will be presented. A sign up sheet is upcoming for getting a dish to pass on the list. If you have questions, raise it on the reflector.
---
Newsletter:
The 2022 Spring (March) newsletter is available and posted here.
---
93rd Rochester Area HamFest.
The 93rd Rochester Hamfest will be held on June 4th, 2022 at the Hilton Exempt Club, 137 South Ave. Hilton, NY 14468 from 7:00 AM to 2:00 PM. Vendors and flea market sellers may enter starting at 7:00 AM, non-selling attendees may enter starting at 8:00 AM.
Access from the East and West via Rt. 90 and from the south via Rt. 390. Detailed directions will be in an upcoming Hamfest edition of the RARA Rag and on the hamfest site.
Talk-In: K2JD via W2ARM Repeater 146.610/444.45 PL 110.9 (There will be a door prize for a randomly selected check-in)
Admission:
Member: RaRa members get free admission.
Volunteers: Non-member volunteers that work for three or more hours will receive free admission.
Non-Members: $7 per person.
Students: Free (under 18 or with a college ID).
Sellers: No charge for any vehicle brought into the flea market. People in the vehicle will still need to pay the entry fees listed above.
Limited indoor flea market space w/ table available for $20.
Contact hfproducer@rochesterham.org for an indoor reservation.
Non-Sellers: We have plenty of free parking for attendees not wishing to sell in the flea market.
RVs: Are welcome to arrive the night before (June 3rd), after 6:00 PM.
There is no additional charge to arrive early, but you will need to pay an admission fee in the morning as stated above.
More info and updates at https://rochesterham.org/hamfest.htm
---
NYQP Update:
Take a look at www.nyqp.org
---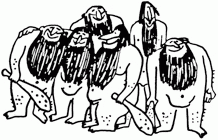 Webmaster: Carey Magee, K2RNY webmaster@rdxa.com