(est. 1947)
Welcome to the Rochester DX Association
(#1 in 3A Field Day for 2017 !)
---
RDXA General Meeting
 The RDXA General meeting for this month is:  April 17, 2018.
Our presentation: Solar Living with a Shack by Charles Dunn-AC2DG
---
** RDXA Annual Banquet is on April 28, 2018. **
Please make your reservations by April 19.
Email: rdxabanquet@rdxa.com with your party size and meal selection.
All the information can be found here –> Banquet_2018_L(1)
---
W2RDX/70:
For ARRL Sweepstakes SSB this year, Jeff has graciously made his contest super-station available to all RDXA members who wish to participate.
We operated as "W2R" on November 18 and 19 of this year.  Stay tuned to this space for announcement of more events to come!!
See the menu item above "RDXA/70" for more information on how you can participate in the celebration!!!
---
—————————————————————————————————————————————————
The Rochester DX Association meets the 3rd Tuesday of every month from September through May except for December, which is the Annual Holiday Banquet. Meetings are open to everyone and all are encouraged to attend. Meeting programs are announced in the official RDXA news letter, on this website, or you can ask any club official.
Monroe County EOC 1190 Scottsville Rd. Suite 200 Rochester, NY 14624

——————————————————————————-
Friday RDXA Get Together
Weekly HAPPY HOUR again 

on Friday

 at
MicGinny's, 2246 East River Road, starting
at 

3:30 PM

.  Arrive any time to enjoy the
hospitality and conversations.  Drinks are
usual low price and service is great.  Your
attendance will be worthwhile so try and
make the effort to join the group!  (Check
out the bargain Menu if you're hungry.)
——————————————————————————
Find us on the air

The ROC City Net is most Wednesday nights at 8:00 PM Eastern on 3.826 Mhz.(±)
——————————————————————————-
 RDXA proudly sponsors the following DXpeditions for 2015/2016
VP8S South Sandwich Islands
VP8G South Georgia Island
VK0H Heard Island
FT/J Juan de Nove, Europa
KH5 Palmyra & Jarvis Island
FK/C Chesterfield
——————————————————————————-
RDXA is a proud sponsor of the New York State QSO Party.
——————————————————————————-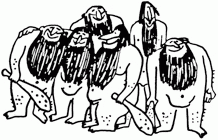 Webmaster: Carey Magee, K2RNY  arsk2rny@gmail.com