(est. 1947)
Welcome to the Rochester DX Association
RDXA General Meeting for April will be held on April 16 at 7:30 PM
The program for the evening will be a presentation on FT8 by Dave Hallidy, K2DH.
The VHF Contest award will also be available in the old meeting room starting at 6:45 PM.  Get there early to grab your "slice of the pie".
We will be meeting in the large room at the EOC through the end of the meeting year!
---
Newsletter update: The Spring newsletter is available.  Have a read!
---
Rochester HamFest
RARA is proudly hosting the Rochester Hamfest for 2019
Location: Hilton Exempt Club, 137 South Ave. Hilton, NY 14468
Directions: Hilton Exempt Club, 137 South Ave. Hilton, NY 14468. Access from the East and West via Rt. 90 (NYS Thruway) and from the south via Rt. 490.
Date: June 1, 2019
Time: 7:00AM to 2:00PM.
Tickets: $10 (Free to RARA Members or hamfest volunteers) (see website below)
Talkin: 145.11 -600 kHz PL 110.9
Features:
License Testing – Always Free 10AM-12PM
QSL Checking – For WAS, VUCC, DXCC, and WAC
Testing Station — Want to do some quick checks before you buy? We'll have some basic test equipment available.
Raffles — All items will be listed in the future special Hamfest Edition of the Rag
Door Prizes – You can win just by attending!
Country Store – RaRa will be selling a few items; we'll try to sell yours for you too for a small percentage
Flea Market — And of course flea market space for you to buy and sell a variety of treasures.
Food — We have confirmed breakfast and lunch vendors, so come hungry.
For Information Email: hfproducer@rochesterham.org
Website: https://www.rochesterham.org/hamfest.htm
Hamfest Flyer: https://drive.google.com/file/d/14v-ODdlfgbAE24gmEv_Z_4Cbnep11dRN/view?usp=sharing
---
The Rochester DX Association meets the 3rd Tuesday of every month from September through May except for December, which is the Annual Holiday Banquet. Meetings are open to everyone and all are encouraged to attend. Meeting programs are announced in the official RDXA news letter, on this website, or you can ask any club official.
Monroe County EOC 1190 Scottsville Rd. Suite 200 Rochester, NY 14624

——————————————————————————-
Friday RDXA Get Together
Weekly HAPPY HOUR again 

on Friday

 at
MicGinny's, 2246 East River Road, starting
at 

3:30 PM

.  Arrive any time to enjoy the
hospitality and conversations.  Drinks are
usual low price and service is great.  Your
attendance will be worthwhile so try and
make the effort to join the group!  (Check
out the bargain Menu if you're hungry.)
——————————————————————————
Find us on the air

The ROC City Net is most Wednesday nights at 8:00 PM Eastern on 3.826 Mhz.(±)
——————————————————————————-
——————————————————————————-
RDXA is a proud sponsor of the New York State QSO Party.
——————————————————————————-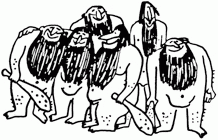 Webmaster: Carey Magee, K2RNY  webmaster@rdxa.com